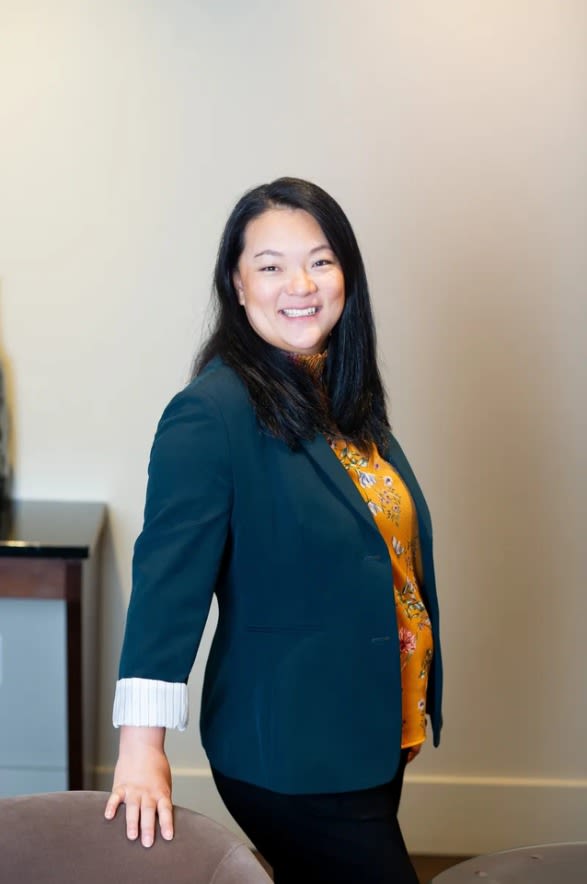 Shirley Chim
Attorney at Law
Shirley Chim is an attorney with a solid foundation of professional experience in the areas of Family Law matters. Shirley has worked with families and individuals in Northern Virginia to help them understand the processes and complexities that are often presented in divorce, child custody, support, equitable distribution, adoption, and protective orders.
Not only is Shirley a nationally ranked, skillful, and aggressive litigator, but she's also an effective negotiator and believes in empowering her clients in settlement and mediation where appropriate.
Shirley is flexible and creative in her approach to law and works side by side with her clients in some of the toughest times of their lives. Shirley believes there is no case too big or too small and invests in her cases accordingly. Whether it's a highly contested divorce case or an amicable uncontested divorce, Shirley will advocate for her client's best interests and desired outcomes with all available resources in a professional and practical approach.
Shirley represents clients in divorce, child custody, visitation, child support, spousal support/alimony, and equitable distribution matters in local courts, including Loudoun, Alexandria, Fairfax, Fauquier County, Stafford County, and Prince William County.
At American University, Shirley earned her B.A. in Psychology with honors, allowing her to understand all complex family relationships and how to best handle them in a legal setting.
Shirley resides in Loudoun County Virginia with her husband, three kids, and two black lab rescues. In her free time, Shirley enjoys traveling abroad; she has traveled to over 10 countries and 4 continents.
Catholic University of America, Columbus School of Law, Washington, District of Columbia, J.D.
- International Business and Trade Law Program, Cracow Poland

American University
- B.A., Bachelor in Psychology – 2006, Graduated with Distinction
Member, Virginia Trial Lawyers Assoc., 2019 – Present
Family Law Committee Member, Fairfax County Bar Assoc, 2018-Present
Virginia State Bar, 2012 - Present
Prince William County Bar Member- 2022 - Present
National Academy of Family Law Attorneys- Nationally Ranked Top 40 under 40
Super Lawyers-Rising Star!